SpeedPress® Vinyl Applicator Kit
Overview: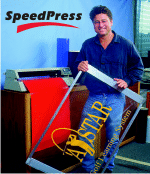 The SpeedPress Vinyl Applicator is the easiest way to put plotter cut vinyl lettering on your sign blank. Vinyl goes down fast, smooth and bubble free. And best of all, one sheet of crystal clear film does the work of 20 sheets of paper tape, saving you thousands of dollars.

A roll of SpeedPress® film will do as many signs as 20 logs of tape, It pays for itself right away. You can literally throw away thousands of dollars until you get a SpeedPress®
The SpeedPress® speeds up production. You can transfer faster than you can weed, double your speed on most jobs and triple your speed on large signs or banners. You can make a 4 x 20 banner in less than 20 minutes. It's like an extra pair of hands, so you never need any help, even on big jobs.

You get professional signs because air doesn't get trapped under then vinyl to make bubbles and wrinkles. Positioning is a breeze. The see-through film lets you line up your signs instantly. Outline and multicolor logos are easy. The SpeedPress is tried, true, and patented. Thousands are in use.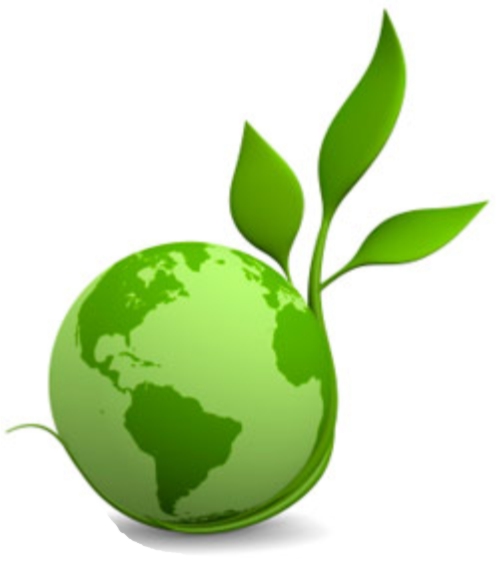 Included Parts:
SpeedPress® Kits Include:
36" Long SpeedPress® Frame
72" Long SpeedPress® Frame
150' Med. Tack SpeedPress® Film
150' High Tack SpeedPress® Film
Roller
Steel Squeegee
Set of Clips
Instruction Manual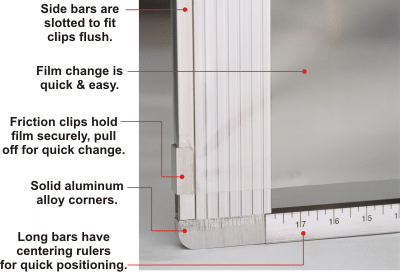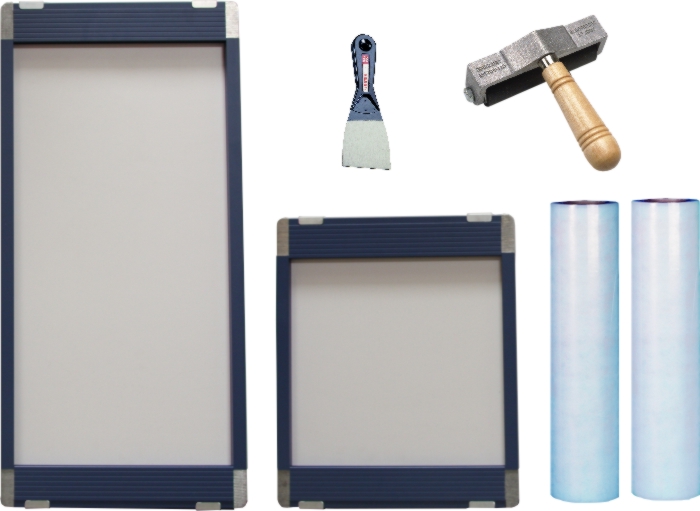 How Does it Work?

How Fast is it?
Starting with weeded vinyl, the 18 x 4 banner on the right was positioned and transferred in 19.5 minutes. The job below (all 5 signs) were done in 5 minutes.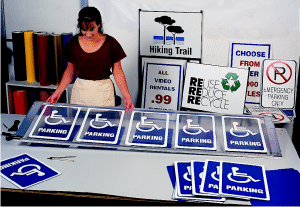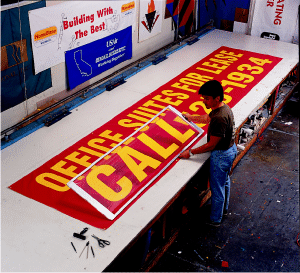 Satisfaction Guaranteed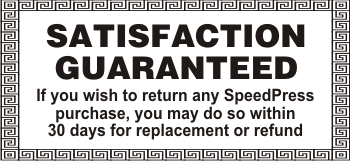 Product Instructions:
Click on the link(s) below to view PDF Product Instructions.
Click Here for a free download of the Adobe® Acrobat® Reader.

To save onto your computer: Right Click => "Save Target As" or "Save Link As"
Back to the top