Custom Cut Sizes On Any Rhino Cutting Mat Available Free of Charge.
New Size! Huge 4 x 16 Cutting Mats Now Available.
Rhino Mats without Grids
Rhino Mats with Grid Underlay
4' x 8' Rhino Cutting Mat with Direct Print Grids
Trimming digital prints and sheet goods has never been easier! The super size, self-healing mat is perfect for your production tables. Now you can cut razor straight on this thick, seamless mat.
Available with alignment grid sheets, this translucent, non-glare mat looks great while it functions effortlessly. Make a cut, then another cut a hair away, mat doesn't gouge so every cut is flawlessly straight.
4' x 2' & 4' x 8' sizes are available with 1" alignment grids with scales. All other sizes are available with 1" alignment grids only.
Not sure which cutting mat is best for you?
Click here to check out our guide.
Free Custom Cut Sizes
If you would like a custom cut for your Rhino Mat enter your dimensions in the notes section during checkout.
We charge for the mat that is taken out of inventory. The custom cut is free, cut offs are shipped on request.
If you have any questions please
Contact Us
*
Tolerance for custom cuts is 1/4".
*
Custom cut mats are non-returnable.
*
Please allow an extra 1-2 business days for custom cut mats.
Knife & Solvent Proof
Cut Straight - Mats Won't Gouge
Protects Your Table Top
Mats Roll Up For Easy Ship
Translucent
Non-Glare Surface
Blades Last Longer
Looks Great
Available with Grid Sheets
Rhino Cutting Mat Grid Sheet Detail
(4' x 8' Grid Sheet Shown)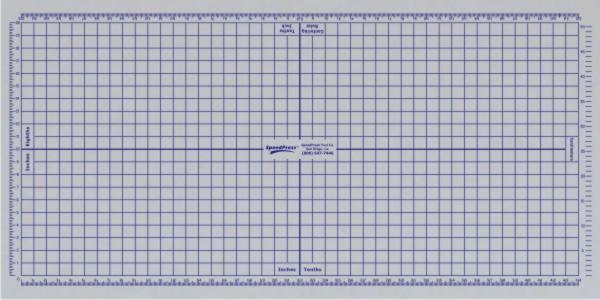 Back to the top